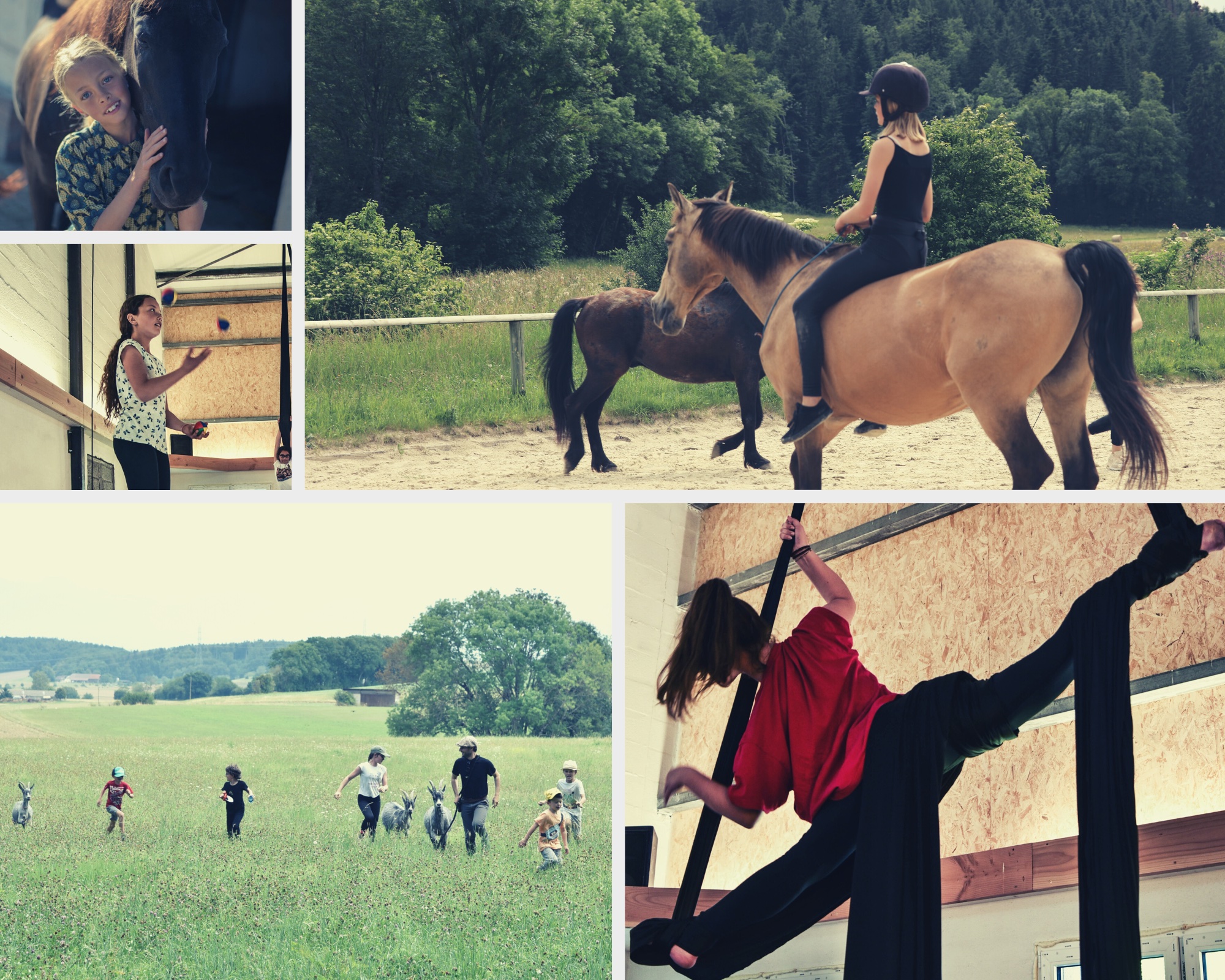 Our bespoke day camp programme presents a unique opportunity to discover, progress or perfect circus arts and riding ponies.
Children, aged from 5 to 14*, will enjoy all sorts of activities such as riding ponies but also unicycles, learning static trapezes, practicing juggling and acrobatics, walking on tight wire and jumping on trampolines as well as interacting with a wide range of animals spanning from strong-headed goats to affectionate pigs and lively chickens. Some walks into the forest, with animals or by foot to discover plant life, are also offered.
Our offer comes in three different formats adapted to each age category:
Half day – 9.30am to 12.30pm for children aged from 5 to 6
Full day – 9.30am to 16.30pm for children aged from 7 to 14
Residential – full day and overnight stay
Join us for 5 days (or more!) of discovery, adventures, laughs!
Please find the additional practical information you will need if your child is registered for one of our camps by clicking on this link.
We remain at your disposal for any further questions.
Do not hesitate to contact us at +41 79 705 88 29 or by email at shanju@bluewin.ch.
2023 Programme
Easter 
Week 1: Tuesday 11 April to Saturday 15 April
Week 2: Monday 17 April to Friday 21 April
Summer 
Week 1: Monday 3 July to Friday 7 July
Week 2: Monday 10 July to Friday 14 July
Week 3 Monday 17 July to Friday 21 July
Week 4: Monday 7 August to Friday 11 August
Week 5: Monday 14 August 14 to Friday 18 August 
Autumn
Week 1: Monday 16 October to Friday 20 October
Week 2: Monday 23 October to Friday 27 October
Location
Ecole-Atelier Shanju
Route de Longirod 7
1188 GIMEL VD
Located 10 minutes away from Aubonne by car and less than 30 minutes from Gland, Morges or Nyon.
Accessible by public transports from Allaman and Rolle (see details on the map below)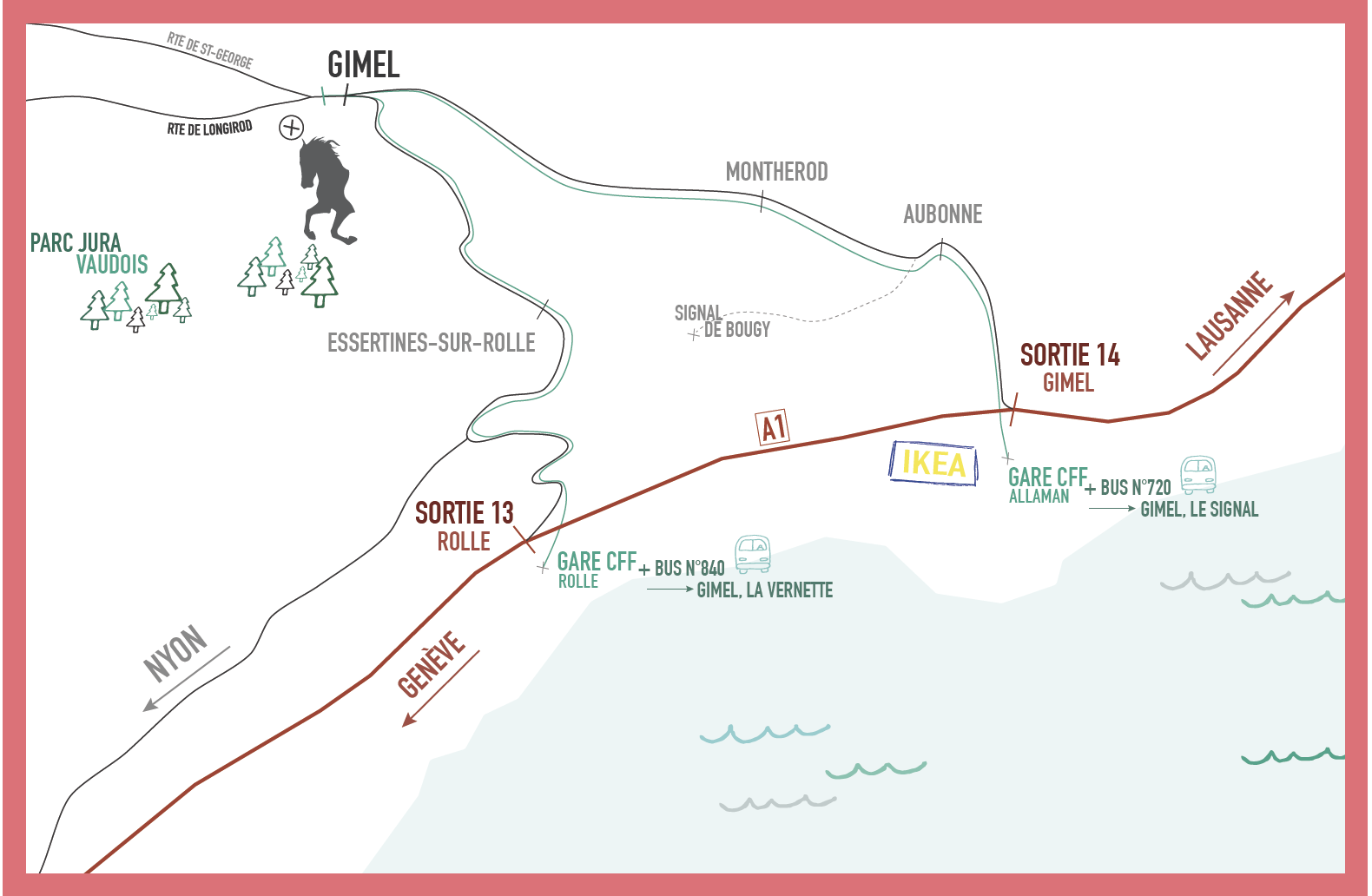 Fees
Half day
(for children aged from 5 to 6)
*CHF 380 per week/for 5 half days
Full day
(for children aged from 7 to 14 only)
*CHF 630 per week/for 5 days
Residential
Full day fee + an additional overnight stay fee of CHF 160 per week/for 5 days
*Meals are not included, children are to bring their own picnic lunch
20% discount offered to all Shanju school students 
Registrations
---